Adobe LeanPrint (codenamed GreenPrint) is a print management solution that helps individual, small and large organizations reduce print costs dramatically. Conveniently deploy, manage, and track with a cloud-based or on-premise dashboard. User can monitor all print jobs and costs, and analyze paper and toner savings achieved with Adobe LeanPrint usage to identify ways to save more.
XD, India partnered with engineering folks in LeanPrint team and designed the user experience of the product for its version 1.0 launch. These are some of designs i delivered in collaboration with my XD friend - Ranganath Krisnamani for this project.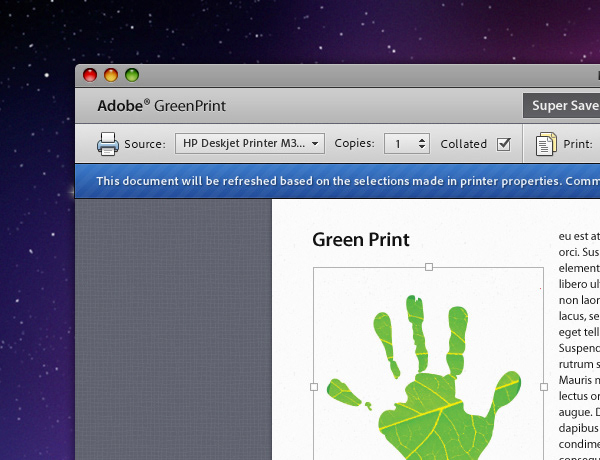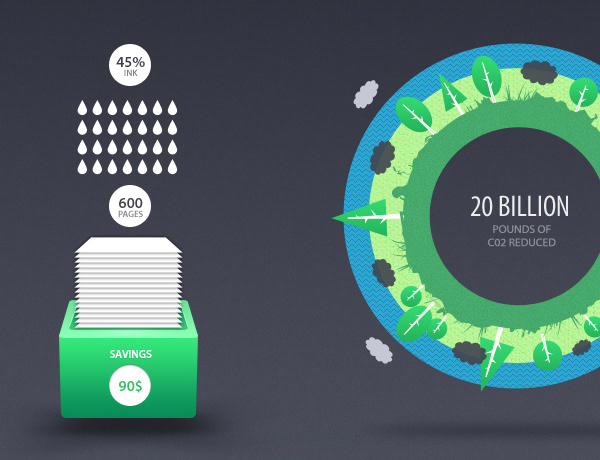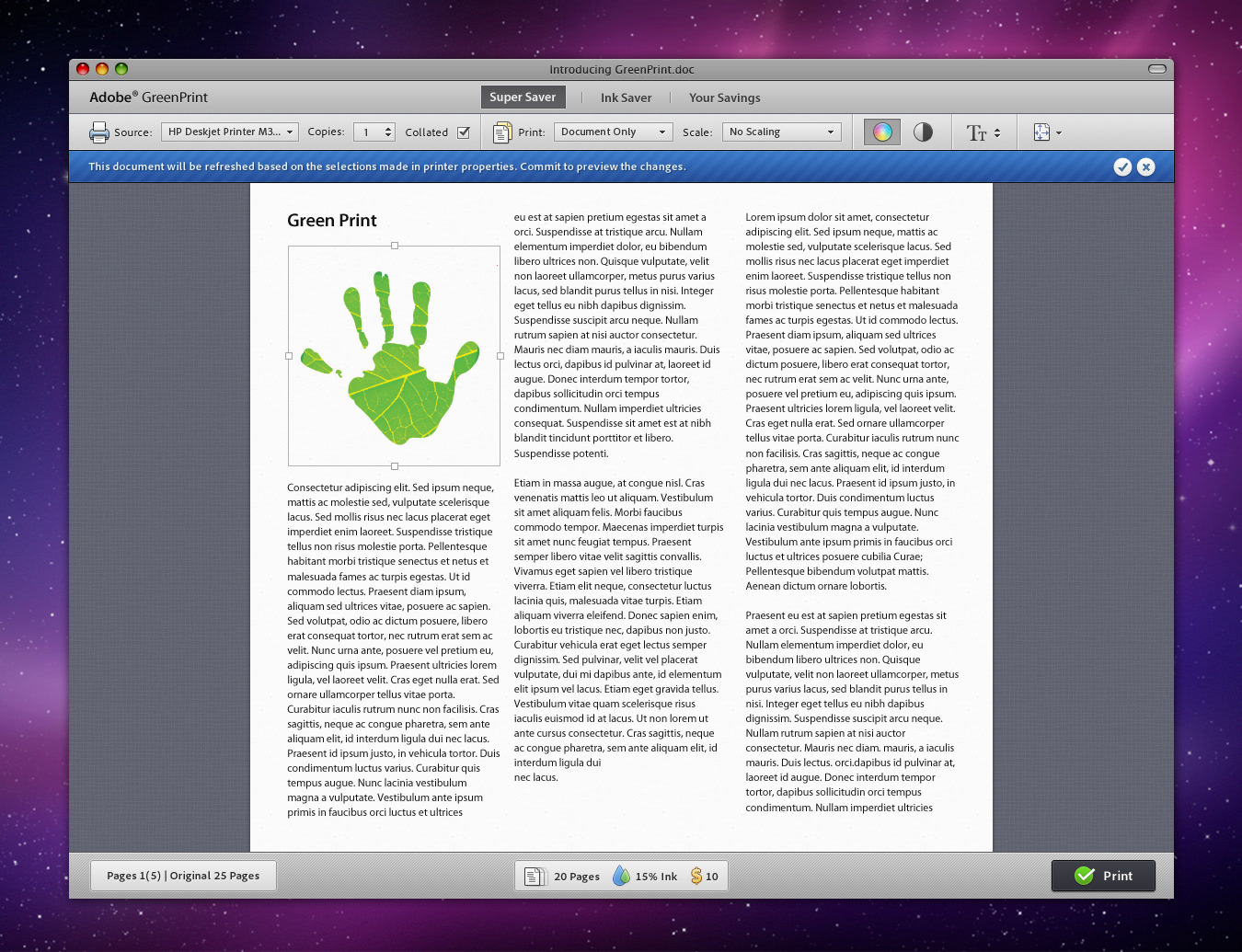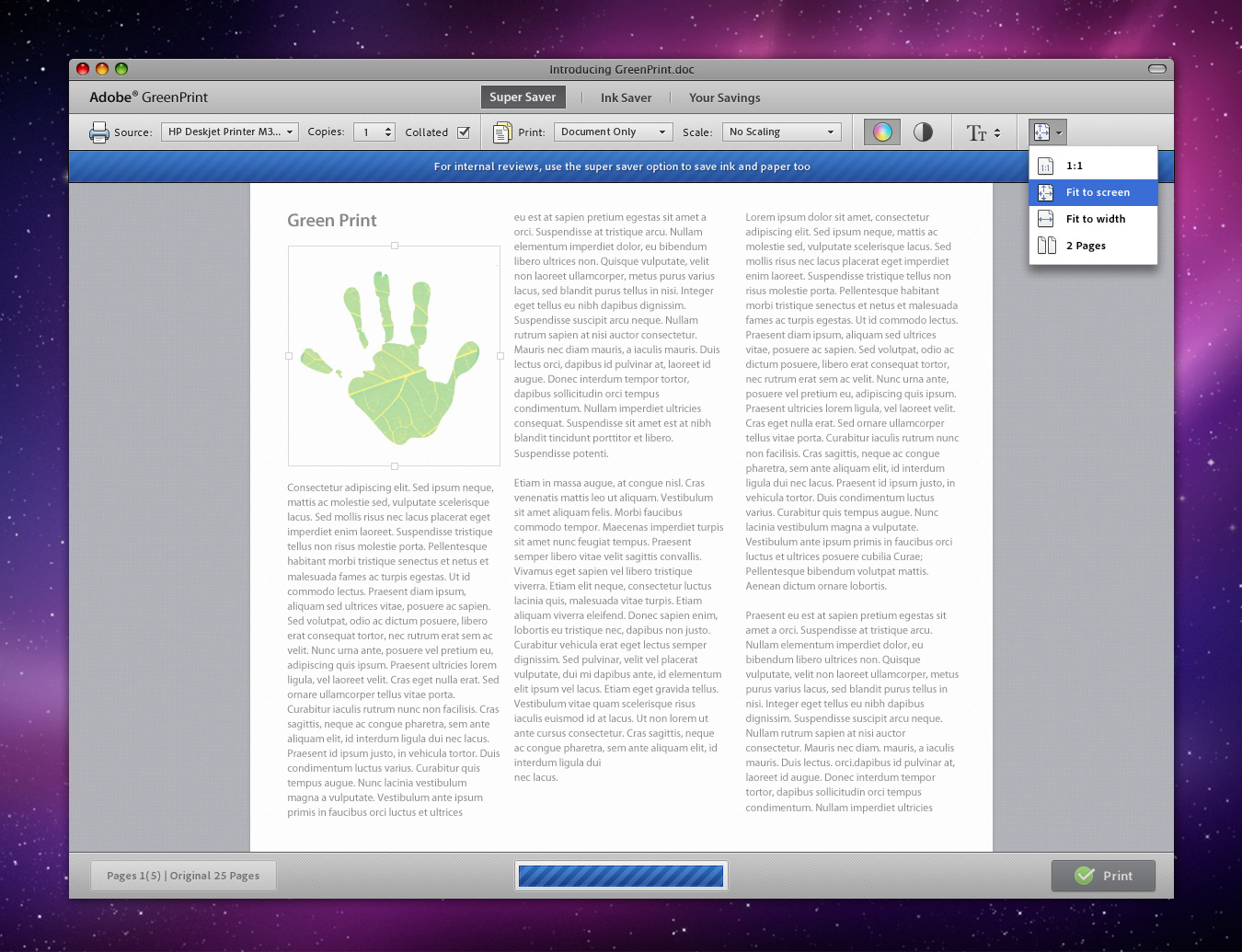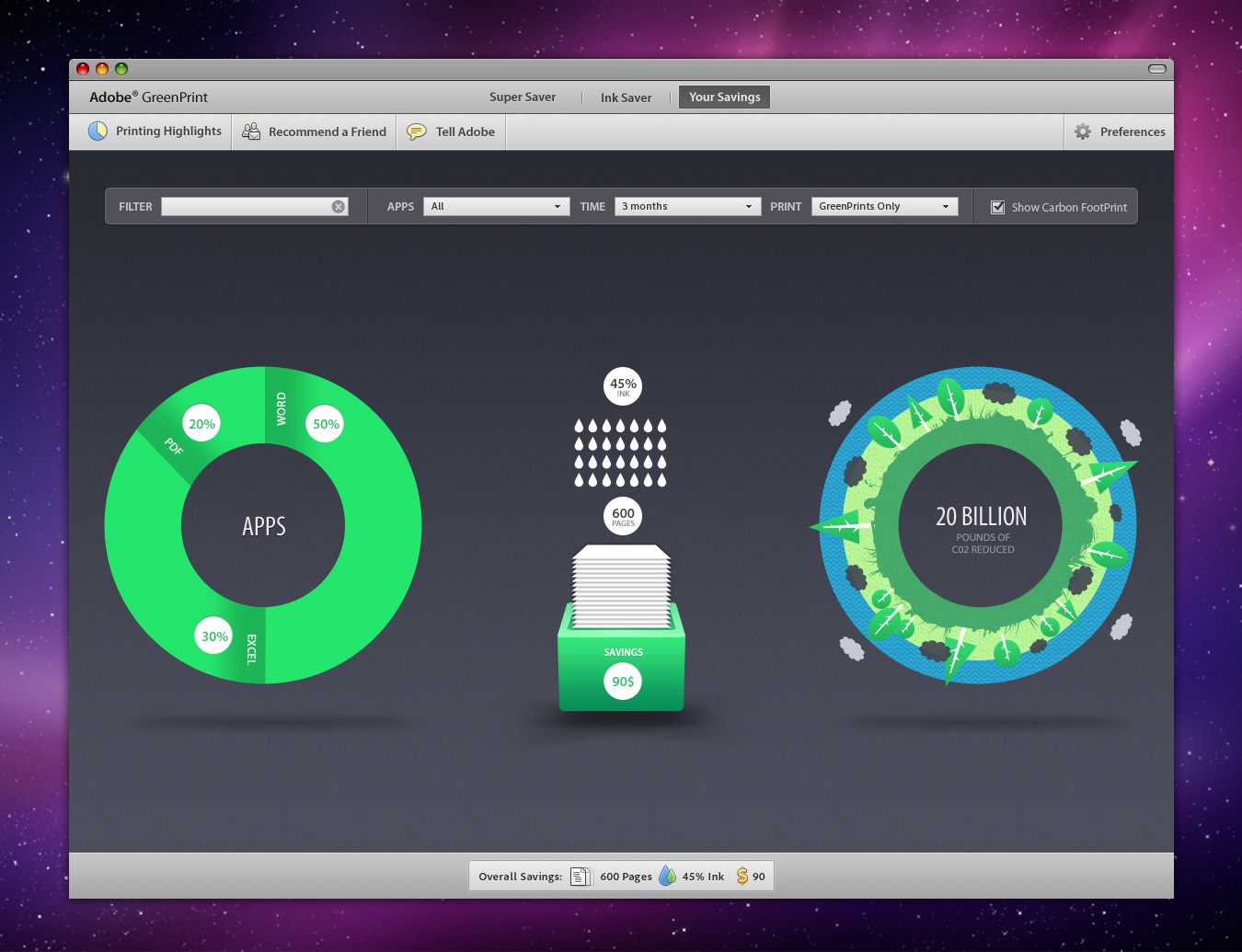 I love doing detailed specs for my designs so it can be implemented as perfect as possible. It is a form of self expression for the design obsessed professional. Also, i feel as specs give a simple sense of satisfaction to a designer like me that no details are left unthinked. Here are some specs i designed for this project.